M 81/M82

April - May 2012


Messier 81 and Messier 82 are a pair of related galaxies near the bowl of the Big Dipper. I started this late in the season. Consequently I did not have enough time to get enough H alpha data or any color data. Fortunately I some spectacular nights in April furnished me enough L data. As a result I formed a "color" image by adding H data to the L data. Thus we have white stars but the star forming regions are still highlighted.

The thumbnails below are cropped to show just the two galaxies. Click on the image for the full frame



| | | | |
| --- | --- | --- | --- |
| | Area | M81 | M82 |
| Luminance Plus H alpha | | | |
| H alpha | | | |
| Luminance | | | |
Annotated Map
The area around M1/82 is rich in other small galaxies. M81 itself has a number of star forming regions. The center of M82 shows a plume that glows brightly in H alpha. Unfortunately it is dim enough to not register very well in L in my heavily light polluted skies.

Many small galaxies were detected in the full size frame. To see these click the image below.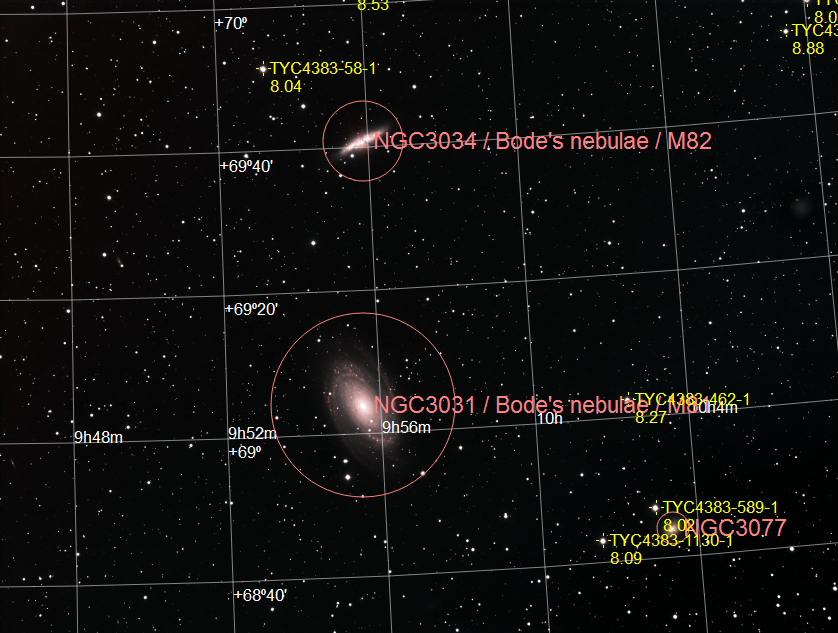 Processing Details
| Filter | Exposures |
| --- | --- |
| Hydrogen | 12x900 |
| | |
| Luminance | 47x420 |
The images were processed with PixInsight. The H alpha signal was added to linear L data using the Vicent Peris Method. The L data was then used for the G and B channels as well as L.

Area Map of M 81/M82
This shows the location of the two galaxies at 2300 PDT on April 16.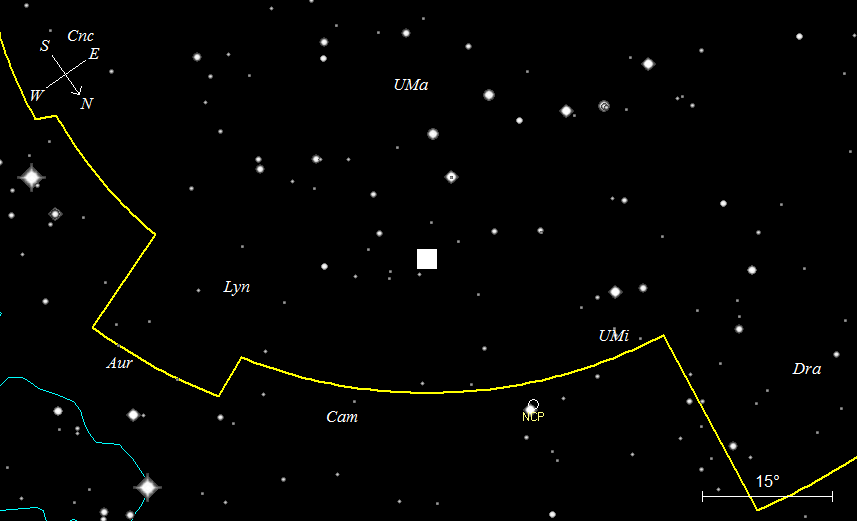 Area Map

Copyrights for Photos