Nova Delphinus 2013
06:00 - 08:00 August 21, 2013 (UTC)


This Nova was first seen about a week before I had an opportunity to image it.

This project was done using Narrowband for Stars (nb4stars). The filter set used was Strömgren V, Strömgren Yel, and 20 nm Ha. Here are the 3 annotated images. Unfortunately after looking at the images in the morning I realized I saturated the nova. Thus I cannot get an accurate color for it. My system is much more sensitive to the Strömgren Yellow and 20nm Ha filter than it is to the Strömgren V filter.

Annotated was done using PixInsight. Coordinates of the Nova were obtained from the AAVSO Notice.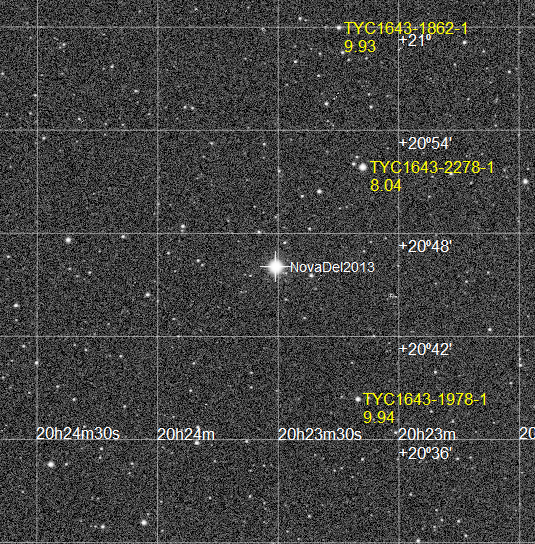 using 20 nm Ha filter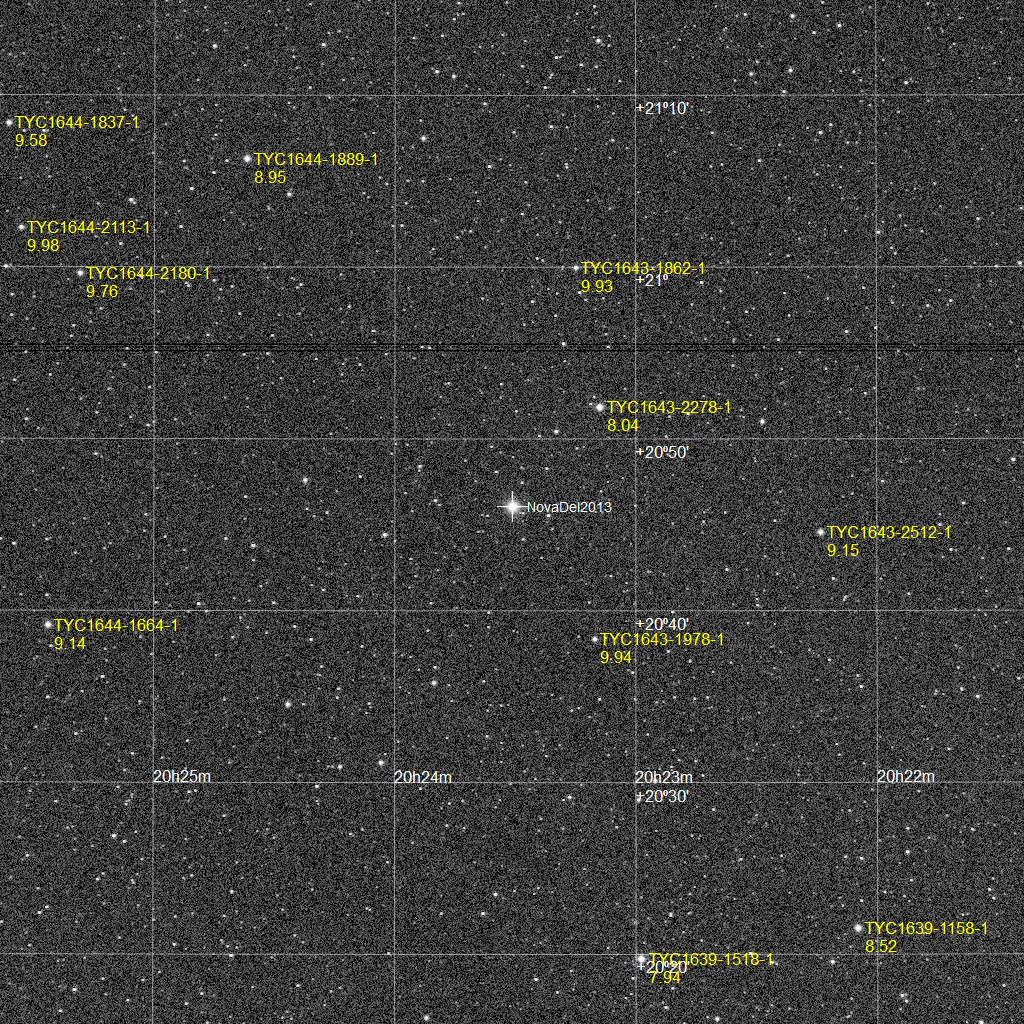 Using Strömgren Y filter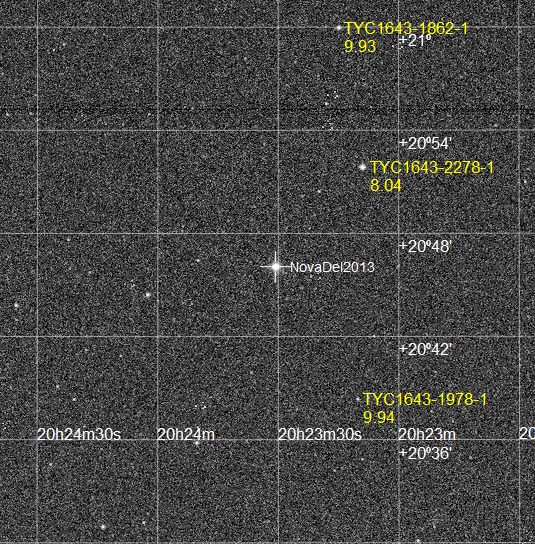 Using Strömgren V filter

Map
This shows the location of the Nova. HIP 98894 is a reference G2V star that I plan to use on another night to calibrate my image.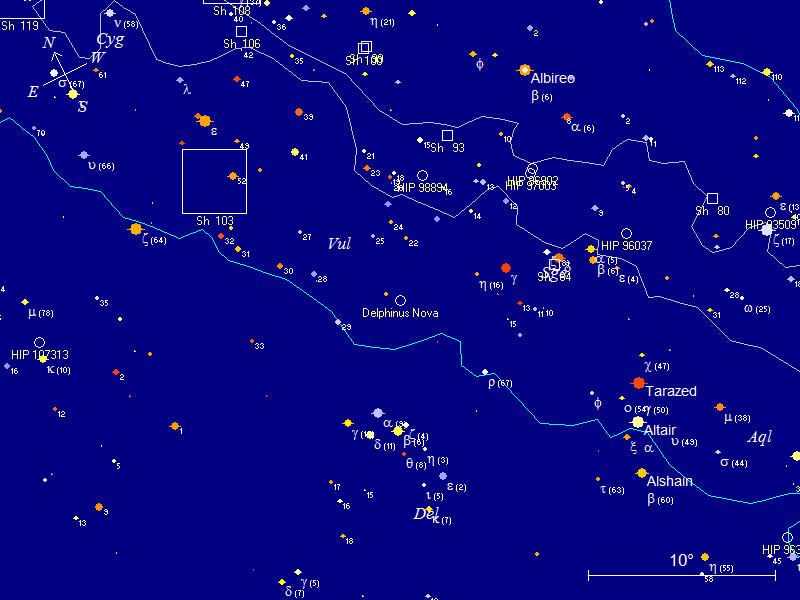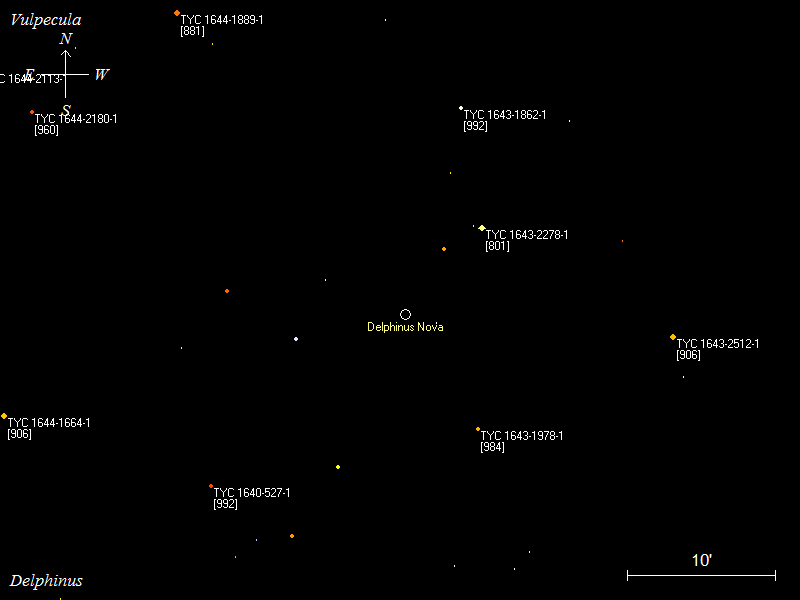 click to see an image that includes dimmer stars

Magnitude
This is the plot of the magnitude of the Nova as of Sept 15. For updated information see the source. Use the name "Nova Del 2013".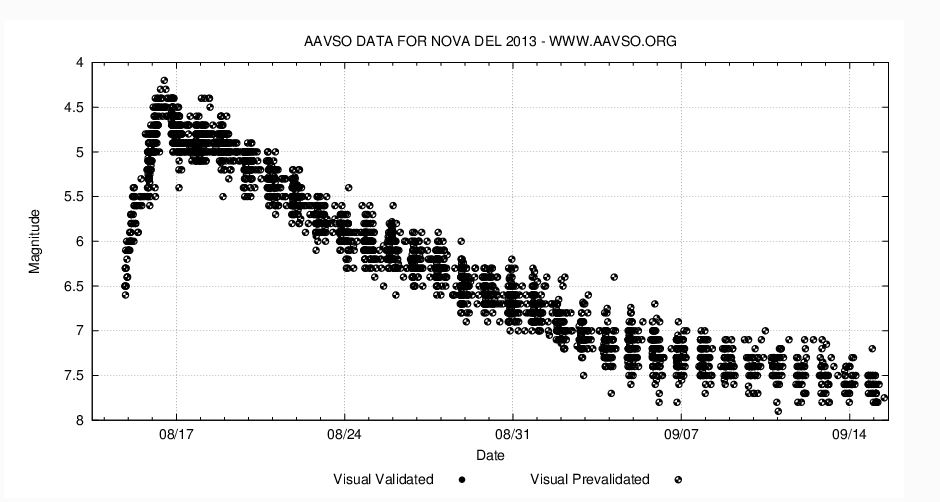 Copyrights for Photos